Poets Reading Poetry
Is there a better way to experience poetry than to hear the creators themselves reading it? The Library's audiobook collection includes a fascinating range of archival sound recordings of poets reading their own work in a variety of circumstances (on the radio, in a recording studio, on stage, etc.). They are located on stack 9, which is, conveniently enough, also home to our extensive collection of books of poetry and books on poetry. To help you properly celebrate National Poetry Month, some of these recordings are highlighted here. Below the featured items in our collection is a list of websites that offer free recordings of poets reading their own work.
Although seaching the online catalog is effective (use the Advanced Search template: Subject = poetry & Material type = audio), the best way to see what poetry recordings are available is to go straight to stack 9 and browse the 800 call number range among the audiobooks.
Poetry Speaks: Hear Great Poets Read Their Work From Tennyson to Plath is a 3-CD treasure trove of readings and a great place to begin exploring our poetry audio collection. The first disc opens, incredibly enough, with wax cylinder recordings of Tennyson, Browning, and Whitman that date to around 1888. The fidelity on these 19th century recordings is rough, and the authenticity of the Whitman recording is uncertain, but these are fascinating historical documents. The CDs also include readings from Yeats, Langston Hughes, Philip Larkin, Frank O'Hara, H.D., Robert Frost, Dorothy Parker, Robert Duncan, Allen Ginsberg, and many more. The accompanying 300-plus page book features essays by Billy Collins, Jorie Graham, Robert Hass, Seamus Heaney, Mary Jo Salter, Galway Kinnell, and more. (Note: this set is shelved in the oversized book section of stack nine.)
Voice of the Poet is a series of recordings edited by J.D. McClatchy, featuring readings from some of the most acclaimed and popular 20th-century English language poets. The Library has 14 titles in the series, including W.H. Auden, Elizabeth Bishop, Sylvia Plath, Wallace Stevens, and John Ashbery. (Note that the James Merrill and Robert Lowell sets are cassettes—they have not yet been released on compact disc.) Each disc is accompanied by a book that includes poem texts and notes by McClatchy.
The Library also has several titles in the Spoken Word series, co-produced by the BBC and the British Library. These CDs feature recordings of writers reading their own work on the BBC over several decades. Spoken Word casts a wide net and volumes feature Beckett's works for radio, Graham Greene, the Bloomsbury Group, and more. Sets devoted to poets include Ted Hughes and W.H. Auden, and a 3-CD collection titled Irish Poets and Writers.
Poetry on Record: 98 Poets Read Their Work, 1888-2006 is a 4-CD set that includes 1-5 readings each from 98 distinguished poets—James Tate, Adrienne Rich, Amiri Baraka, Galway Kinnell, Richard Wilbur, Ezra Pound, and Seamus Heaney among them.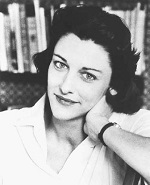 The Caedmon Poetry Collection: A Century of Poets Reading Their Own Work includes Marianne Moore, Stephen Spender, Pablo Neruda, W.S. Merwin, T.S. Eliot, Anne Sexton, Robert Lowell (more Robert Lowell recordings here), and more—36 poets in all reading one or two poems each. (Note that this set and Poetry on Record duplicates some material included on Poetry Speaks.) There is also a Caedmon set documenting the readings of a web-based archive for noncommercial distribution of the largest collection of poetry sound files on the Internet." In 2005, the site presented 1,500 digital recordings of poems and the archive has continued to grow. The site also includes loads of poet interviews and archival recordings such as Susan Howe's WBAI (NY)-Pacifica Radio shows from the 1970s.
Lyrikline/Listen to the Poet! enables users to access a remarkable range of recordings: 1,087 Poets reading 9,814 Poems in 69 languages, plus 14,326 text translations on-site. (Thanks to member Frank Beck for this resource.)
Library of Congress Archive of Recorded Poetry and Literature features recordings of Library of Congress readings by former Consultants in Poetry Elizabeth Bishop, Gwendolyn Brooks and Robert Frost, plus Nobel Laureates Mario Vargas Llosa and Czeslaw Milosz, as well as writers such as Ray Bradbury, Margaret Atwood, and Kurt Vonnegut. The site also includes Randall Jarrell interviewing Robert Frost in 1959.
The Poet and the Poem Audio Podcasts were recorded at the Poetry and Literature Center at the Library of Congress, and include readings and interviews with contemporary poets conducted by Grave Cavalieri.
Poetry Foundation: Essential American Poets
is a selection of readings chosen by Donald Hall: Robinson Jeffers, Sharon Olds, E.E. Cummings, Weldon Kees, dozens more. (And speaking of Robinson Jeffers, there is a 1967 documentary available here on You Tube.)
The Academy of American Poets Audio Archive offers hundreds of audio clips of poets reading their work.
Harper Audio is a selection of recordings from major authors and poets, including Robert Frost, Langston Hughes, and Dylan Thomas.
BBC Poetry Out Loud features twenty poems read by their writers, including Ogden Nash, Stevie Smith, Seamus Heaney, and Simon Armitage.
More poetry audio links can be found here.