The New York City Book Awards 2002
Book of the Year
Coney Island: Lost and Found by Charles Denson (Ten Speed Press)
Award for Journalism
American Ground: Unbuilding the World Trade Center by William Langewiesche (North Point Press)
Award for a Children's Book
Fireboat: The Heroic Adventures of the John J. Harvey by Maira Kalman (Putnam Juvenile)
Award for Architectural History
Harlem Lost and Found by Michael Henry Adams and Paul Rocheleau (The Monacelli Press)
Award for Landscape History
Modern Arcadia: Frederick Law Olmsted Jr. and the Plan for Forest Hills Gardens by Susan L. Klaus (University of Massachusetts Press)
Special Citation of Merit
Digitization of the New York Times: 1851-1999 by ProQuest Company
The 2002-2003 Book Awards Jury
Constance Rogers Roosevelt, chair; Barbara Cohen, Jules Cohn, Hope Cooke, Joan K. Davidson, Joshua B. Freeman, Christopher Gray, Elizabeth Barlow Rogers, Jonathan Rosen, Daniel M. Rossner, Wendy Wasserstein
The awards ceremony took place May 1, 2003.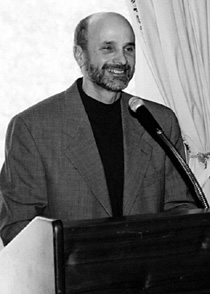 Juror Christopher Gray on Coney Island: Lost and Found:
Denson, who lives in California but grew up in Coney Island, combines local history, personal memoir and political science in a work which is part monograph and part scrapbook, bringing the history of Coney Island, both grand and gritty, up to the 21st century. The graphic richness alone - ancient photographs, 1950's ticket stubs, grainy 1960's snapshots and recent pictures of Coney Island's garish colors - make this a notable work. This is the king of Coney Island books.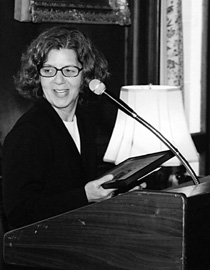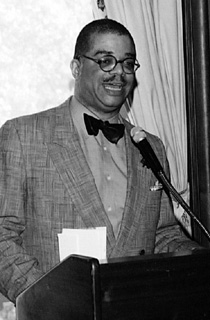 Juror Hope Cooke on Harlem Lost and Found:
Michael Adams's long awaited Harlem Lost and Found illustrated by Paul Rocheleau richly illuminated Harlem's lapidary architecture. It also gestures at the web of social historical forces underpinning the neighborhood's built environs. It is a lovely book, beautifully produced.
Juror Elizabeth Barlow Rogers on Modern Arcadia:
Susan Klaus's Modern Arcadia is an important book in the history of city planning, a well-researched history of the creation of Forest Hills Gardens in Queens, New York, the Russell Sage Foundation's early twentieth-century model commuter suburb. Klaus positions her subject in the context of the garden cities movement in Europe and America, showing how the design team led by Frederick Law Olmsted, Jr., created a leafy community that a hundred years later remains one of the city's pleasantest neighborhoods.
Photos by Michael Ortiz.