New Year, New Reading Lists
"When I think of all the books still left for me to read, I am certain of future happiness." —Jules Renard, Journals (June, 1902)
In our previous book recommendations entry, Library staff looked back on what we read in 2020. In this follow-up post, we look forward to the books we plan to read in 2021. As always, it's a rich and varied lot: history, food, mysteries, music, popular writers, and the near-forgotten, with plenty of Children's and Young Adult books.
---
Sara Holliday, Head of Events
The Art of Resistance: My Four Years in the French Underground: A Memoir | Justus Rosenberg
I was going to say I looked forward to reading this, but then I picked it up and couldn't put it down. From age 16, the Danzig-born scholar and human observer careens from one unlikely frying pan into the next surprising fire, a saga of precariousness, rescue, celebrities, imprisonment, escape, combat, and mountain climbing that could only take place in the upturned Europe of the 1930s and 40s. The memoir reads like a novel and imparts layers of complicated history with remarkable clarity no doubt derived from Rosenberg's subsequent decades teaching at the college level in the U.S. What's more—it's a new book, written in the author's late 90s and published just a year ago.
Patrick Rayner, Acquisitions Assistant/Circulation Assistant
There are a number of writers I like with new books coming in 2021. Titles from Olivia Laing, George Saunders, Alison Bechdel, Colson Whitehead, and Patrick Radden Keefe currently top my personal list. I'll be thrilled when these arrive, but what I am most looking forward about are the surprises—all the things that end up on my nightstand without such planning. Maybe it's a friend's recommendation or something I'll pick off a shelf in the Library's lobby because the cover got my attention. The first of these came to me and many others thanks to this great review in the New York TImes. The Liar's Dictionary (ebook available) by Eley Williams is a story of misfits and their obsessions. It sounds warm and funny and hopefully it will make good company at the start of this year.
Christina Amato, Conservator
How Fascism Works: the Politics of Us and Them | Jason Stanley
Stanley, a Yale professor and child of WWII refugees, discusses the history of fascism, how we can recognize it, and the dangers it poses to democratic societies. I would like to read it for obvious reasons, if I can stomach it.
The Unexpected Houseplant: 220 Extraordinary Choices for Every Spot in Your Home | Tovah Martin
A visual feast, and full of good advice from a plant authority. I plan to read this as a way to recover from the previous book. If I can't save the rest of the world, hopefully I can at least keep my ficus alive.
Braiding Sweetgrass: Indigenous Wisdom, Scientific Knowledge, and the Teachings of Plants | Robin Wall Kimmerer
Robin Wall Kimmerer is a botanist and member of the Citizen Potawatomi Nation. In Braiding Sweetgrass, she muses about the lessons plants can teach us. Since its first publication in 2013, the book has built quite a following, appearing on the New York Times bestseller list in 2020. I think we could all use a little perspective and inspiration.
Marialuisa Monda, Events Assistant
Black Buck | Mateo Askaripour
Black Buck is a satirical novel about twenty-two year old Darren who is, at first, content living in a Bed-Stuy brownstone with his mother, hanging out with his girlfriend, and working at a Starbucks in a Midtown office. When he is approached by a rather crafty CEO, he faces a "hell week" of training and realizes that he is the only Black person in the company. Darren comes up with a plan to infiltrate young people of color into the company—but at what cost? I look forward to seeing how the book will explore issues of ambition and race. (More from Marialuisa's reading list below in the Children's & Young Adult section.)
Mirielle Lopez-Guzman, Circulation Assistant
I have always been fascinated with the human mind, so I was very excited when I saw Metazoa: Animal Life and the Birth of the Mind by Peter Godfrey-Smith in our December New Books List. This book explores the evolution of the animal mind and of consciousness. It combines biology with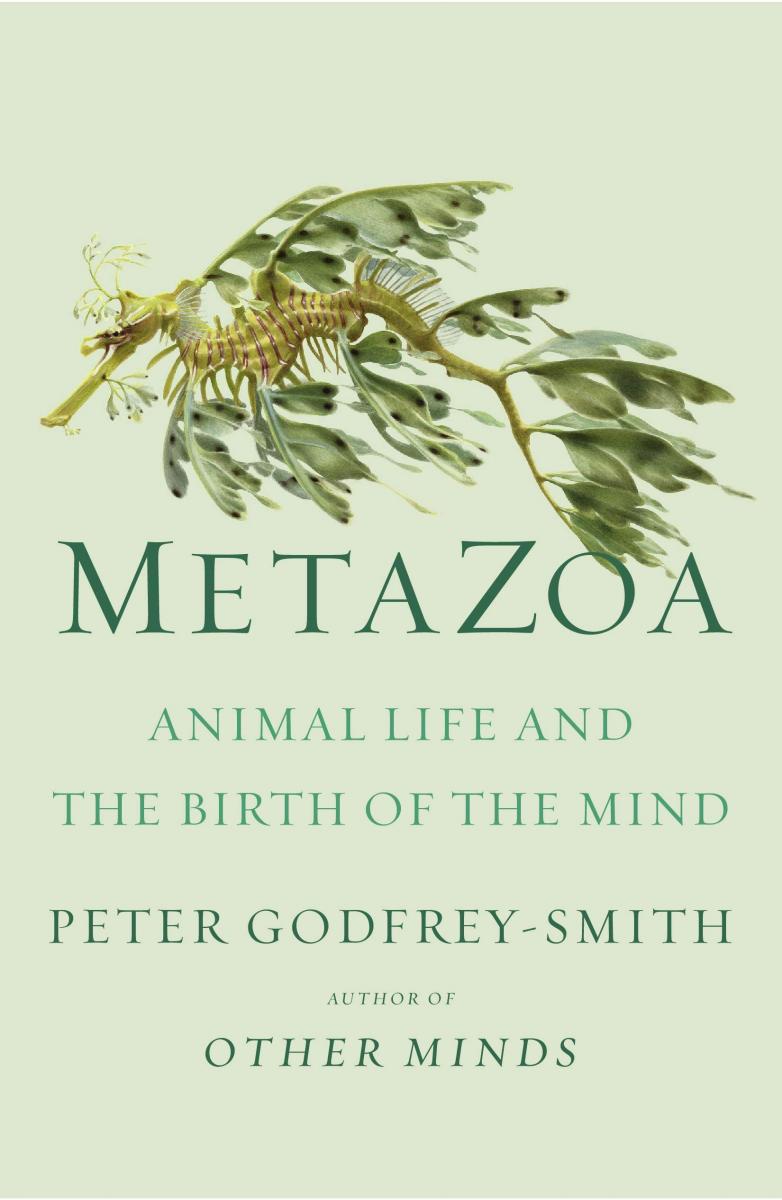 philosophy, and I am very much looking forward to reading this book in the new year.
I read Golden in Death by J.D. Robb last year and I am a big fan of mystery books, so I am looking forward to reading J.D. Robb's new book, Faithless in Death, this year. This book takes place in New York City and involves the mysterious death of a sculptor and the suspicious 911 caller that reported the death. I am already intrigued by the little bit that I know of the book, and can't wait to read it.
Will Brown, Circulation Page
You might recognize me as the guy always scurrying around the stacks, shelving and retrieving books, and listening to music. Unsurprisingly, I try and alternate my reading between fiction and music history books, and I have my eyes (and ears?) on a few for 2021.
Space is the Place: the Lives and Times of Sun Ra | John F. Szwed
I've long been fascinated by the mythos of mysterious cosmic jazz icon Sun Ra, but only recently have started digging into his music. Now I want a closer dive into the life of one of music's most unique figures. And I'm open to any recommendations into his formidable discography. [Me,too. —
ed.]
Shakey: Neil Young's Biography | Jimmy McDonough
Neil Young is a long-time favorite, and stands atop my concert 'bucket list.' He's had a hand in so many musical flashpoints—from the 60s folk-rock boom to The Last Waltz and on to grunge. But while I adore his songwriting, I know very little of his life beyond a broad outline. I hope to rectify that this year.
Country Music, U.S.A. | Bill Malone
Many consider this to be a definitive reference text on all things country music. It's huge. It's daunting. But it's time that I took the plunge and extended my knowledge beyond my comfort zones in the genre, namely 70s outlaws, 90s alt-punks, and depression-era troubadours. So if you see me wearing spurs and a 10-gallon hat through the stacks, just know it's Bill Malone's fault. (More recommended books on the history of country music can be found here.)
Peri Pignetti, Head of Cataloging
As a sometime-swimmer, 2020 lockdown found me missing the joys of spending time in water. Instead, I will read about it in 2021. I'm hoping Bonnie Tsui's Why We Swim will provide the deep dive (!) into the swimming that I crave.
Increased time in the kitchen has inevitably led me to the ask the types of science and history questions found in books by Harold McGee or Samin Nosrat, and now I can add Nik Sharma's Flavor Equation to the mix. I'll be looking forward to using his recipes and science for even more kitchen time in the year to come. And for additional fascinating history, I'll also be turning to Gastro Obscura: a Food Adventurer's Guide (to be published in September 2021).
Randi Levy, Head of the Children's Library
Kid Quixotes: A Group of Students, Their Teacher, and the One-room School Where Everything is Possible | Stephen Haff
What happens when a group of young immigrant students join forces with a former public-school teacher to learn from each other and listen to each other, while reading Don Quixote—in the original Spanish—over the course of 5 years? I'm eager to read this and find out. Booklist says this true New York story is "in turns inspirational, funny, poignant, and enlightening." (More from Randi's reading list below in the Children's & Young Adult section.)
Steven McGuirl, Head of Acquisitions
If years past are any indication, in 2021 I will once again abandon plans to fill the shameful holes in my reading—drawn instead to the authors in the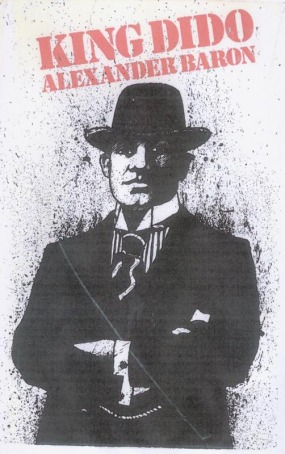 margins of the canon (or in the weeds and ditches a few miles from the canon) that have safe homes in our incomparable fiction stacks.
Alexander Baron is best known for his 1948 novel, From the City, From the Plough. At the end of 2020, I read his 1963 work The Lowlife. I was very impressed by this portrait of a gambler, comparable to the work of Patrick Hamilton or Simenon's les romans durs, but set in London's East End. I was pleased to find out that there is a sequel, Strip Jack Naked, and that his 1969 novel King Dido is in the same vein and considered one of this better works. Like Baron, Calder Willingham hasn't been entirely forgotten; but he is remembered more for screenwriting (One Eyed Jacks, The Graduate, Thieves Like Us, Paths of Glory) than fiction. In the 1940s and early 50s, this Georgia writer was considered a major young talent, a master of black comedy "deserving a place...if one is to speak of greatness in American fiction" (Newsweek), and praised by many fellow writers. With nine of his books sitting comfortably and very quietly in stack 6, I'll give him a try. I came across the name George Milburn recently while reading Scoundrels & Spitballers: Writers and Hollywood in the 1930s, by Philippe Garnier, and was intrigued by MIlburn's hardscrabble journey from Oklahoma reporter and wandering folklorist, to pulp writer, to Mencken protege, to acclaimed writer, to forgotten writer. We have four books by him in stack 6. Catalogue (1936) seems the most compelling: A dark collection of Winesburg, Ohio-esque linked stories that uses the arrival of a mail-order catalogue in a small town to reveal the lives of its characters.
Randi Levy, Head of the Children's Library
These titles have caught my eye and are at the top of my 2021 TBR list. The common thread running through? Action and hope—I think we all need some of both this year.
Finish the Fight!: The Brave and Revolutionary Women who Fought for the Right to Vote | Veronica Chambers
This history book includes many previously unsung heroes of women's suffrage throughout history. It is "timely, moving, and necessary," according to Kirkus Reviews
Three Keys: A Front Desk Novel | Kelly Yang
I'm looking forward to this sequel to the stellar Front Desk in large part because the main character wowed me in the first book. As Publishers Weekly puts it, "Mia is the compassionate, action-driven heroine today's readers deserve." I want Mia in my corner!
Concrete Rose | Angie Thomas
This prequel to Thomas's acclaimed The Hate U Give shines the spotlight on Maverick Carter, who appears in THUG as the loving father of main character Starr. I'm looking forward to getting to know the younger Maverick, a "wonderfully complex character who will resonate with readers of all stripes" according to School Library Journal.
Susan Vincent Molinaro, Children's and Young Adult Librarian
This will be my 5th year building out my TBR ("to be read") list via Book Riot's Read Harder challenge, so it will undoubtedly influence my reading throughout 2021. I've already penciled in Tiffany Jewell's This Book is Anti-Racist. And I have no worry that I'll locate a great middle grade mystery and a book of nature poems in the children's collection. Also, a book about a beloved pet who makes it to the end? That is surely to be found on our shelves!
I'm also looking forward to the Youth Media Awards (the 'Oscars' of the children's/YA publishing world) at the end of this month. Whatever wins, and that the Library doesn't already own, will definitely take high priority on my TBR list as we sort through multiple categories to determine what should be added to our collection. Heads up: I'll be writing a piece for the Library's blog on the YMAs, so check back in early February for the full results.
Marialuisa Monda, Events Assistant
The Ones We're Meant to Find | Joan He (to be published May 4, 2021)
A YA sci-fi fantasy that promises twists and turns. One of the main characters, Cee, wakes up on an abandoned island alone with a single memory: She has a sister.
Kasey is a STEM prodigy who wishes to run away from the home (and science) she once enjoyed. The sanctuary, The Metropolis—Earth's last unpolluted place—is filled with people who are willing to do anything to obtain planetary protection. The examines various themes that I feel many, if not all, would be attracted to.
Witches Steeped in Gold | Ciannon Smart (to be published April 20, 2021)
A Jamaican-inspired YA fantasy debut about two rival antagonistic witches who come together in a reluctant and potentially deadly alliance to take down a common enemy. I've read an ARC and it is amazing. The world and characters are richly imagined, especially the two main characters—Iraya who has spent her life in a cell dreaming of freedom and revenge, and Jazmyne, a Princess, who desires to have nothing to do with her mother's quest for power.
The Gilded Ones | Namina Forna (to be published February 9. 2021)
Naturally and uncannily intuitive, Deka lives in fear of an upcoming blood ceremony that will determine whether she is a welcome member of her village. However, when her blood runs gold, the color of impurity, she faces a fate worse than death. A mysterious woman approaches her with two options: stay in the village to accept her fate or fight the emperor in the army of girls like her, known as the Alaki, near immortals with rare gifts. I was especially excited to hear that this YA debut is the first in a series.